Siva Exports is one of the best Appalam Manufacturers in South India, Tamilnadu, India.
Orange Appalam is India's one of the pioneering companies, Since 1986 and contending in this fierce market marvelously by the in-depth business dexterity. By the support of our experienced team, we are engaged in manufacturing a Excellent quality assortment of products includes of Appalam Papad, Masala Papad, Cumin Appalam, Pepper Appalam & also Masala Appalam, and many more.
The squad of our venture is committed to purveying products that not only satisfy customer needs but also add value to the equipment investment by minimizing costs, improving productivity.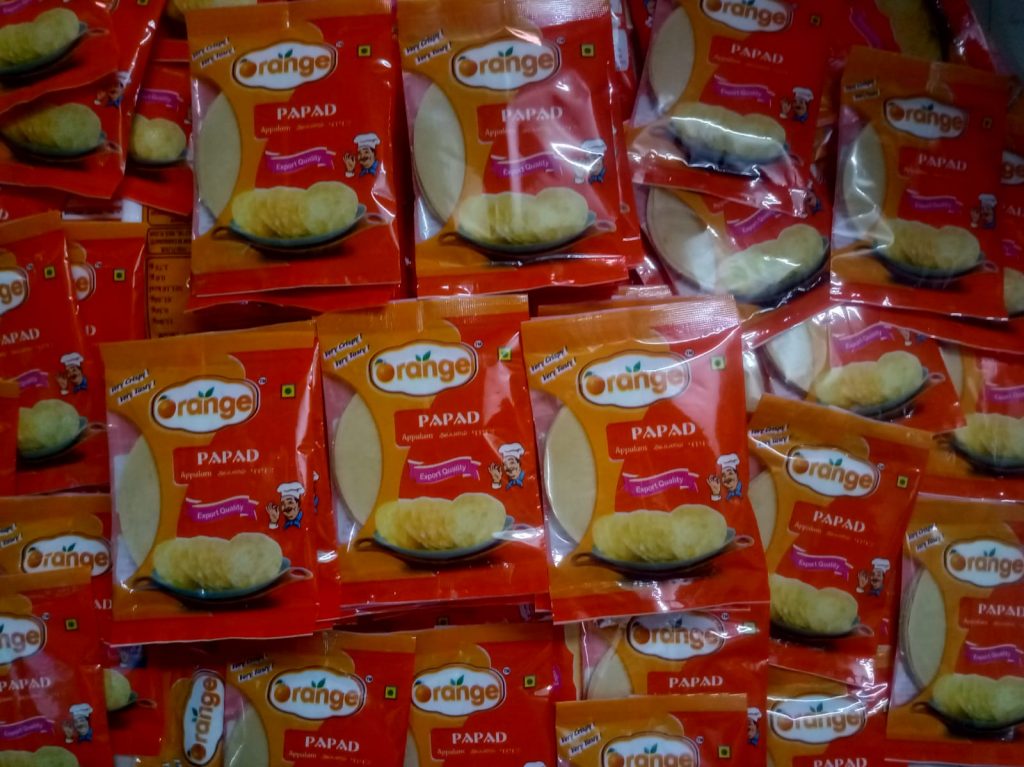 Product Specification
| | |
| --- | --- |
| Packaging Size | 100 gms, 200gms, 300gms – 3 inches, 4 inches, 5 inches |
| | |
| | |
| Contents | Udad Dal & also hings |
| Brand | Orange Papad & also Lion Brand Appalam |
| Ingredients | Urad Flour, Asafoetida, Hings, Sodium Bicarbonate, also Salt |
| Pack Size | 100 / 200 / and also 300 Grams. |
| Shelf Life | Since 6 months |
| | |
| | |
However Madurai as the name says its a beautiful town in Tamilnadu at the midst of South India. Especially Its located on the right bank of the Vaigai river in Anuppanadi taluk of Madurai district. Like any Indian rural town, this town too is steep in tradition and rich in heritage, and also holding on to its past glories.
Since Appalam making is a major cottage industry and it is know for its taste and quality and not just with that, any food products for that matter that are make here is trust to be tasty and rich in quality.
Our founders and also directors take the pride to have born and bought up in this beautiful place. Appalam manufacturing has been the major business in the localities for more than decades since 1928's, now our directors have given it a whole new form to make the quality product reach world wide.
Particularly To not just restrict their quality products towards appalam, they decided to cater to other food products as well. Quality and taste is the key.